Dr. Virgina Hobday
MBE
MBBS MRCGP DFFP M.Phil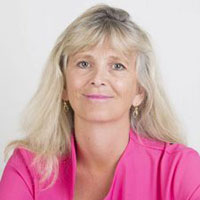 Cayman Clinic team is led by medical director Dr Virginia Hobday MBE.
Dr Hobday graduated from St Bartholomew's Hospital, University of London. She worked at several London teaching hospitals including Guys Hospital, St Bartholomew's and the Royal London. She then worked in South Africa, France and Iraq. She also did training in Ethiopia, her childhood home. She completed her master of philosophy in history of medicine and philosophy of science at Cambridge University in 1994. She worked as a GP in Cambridge until she came to work for the public health department in Cayman in 1998. She joined Cayman Clinic in 2001.
She is a member of the Royal College of General Practitioners and holds a diploma in family planning. Dr Hobday is registered with the UK General Medical Council and is a member of the British Medical Association. She is also fluent in French.
Dr Hobday serves on the Cayman Islands Ethics Committee, and is the Medical Director to Cayman's Breast Cancer Foundation. She is a former president of the Cayman Islands Medical and Dental Society, as well as past vice-president of the Medical and Dental Council (MDC), the Department of Health Regulatory Services.
Dr. Hobday has been the medical director of Jasmine (Formerly Cayman Hospice care) since 2001. She works with a team of nurses to provide palliative care to those with life limiting illnesses.
In 2015, she was recognised for her Services to Hospice, when she received the Member of the British Empire (MBE) award, after being named in the Queen's New Year Honours List. Dr. Hobday was also recognized as one of Cayman's National Health Heroes in 2015.
Cayman Clinic is a teaching practice and has been affiliated with St. Matthews Medical School for over 15 years. Dr. Hobday is an assistant professor teaching clinical skills. Students from St. Matthews come to observe patient care under Dr. Hobday's direction once a week during term time. This is entirely voluntary for the patient  who can elect not to have a student present during their consultation. Most patients enjoy their interaction with students. Dr. Mascaro, our Sports Medicine Doctor, is a graduate of St. Matthews and was a regular student at the practice.
Dr. Hobday is an authorised medical aviation examiner for both Canada and The Cayman Islands.
Wherever the art of medicine is loved, there is also a love of humanity. – Hippocrates
Dr. Denise Osterloh
MB ChB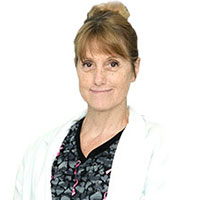 Dr Denise Osterloh graduated from the University of Cape Town, South Africa, in 1988. She gained valuable experience internationally in Brunei before joining the emergency room at Cayman Islands Hospital in George Town in 1997. Fourteen years later, she moved to Cayman Clinic, in 2011.
A divemaster, Dr Osterloh has special training in hyperbaric and dive medicine, and works with Cayman Hyperbaric Services. She enjoys all aspects of family medicine but has a special interest in emergency and acute care, as well as complementary integrated medicine (especially women's and men's health). Dr Osterloh is actively involved in animal protection and rescue services, including Canine Friends. She is director of Healing Paws, a non-profit organisation that provides animal therapy for those in the community who are in need.
Dr. Osterloh was also recognized as one of Cayman's National Health Heroes in 2015.
Be kind and compassionate – it costs nothing.
Dr. Fiona Robertson
MBBS DRCOG MRCGP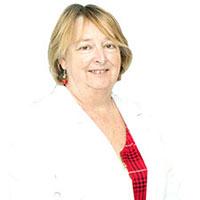 Dr Fiona Robertson graduated from St Thomas' Hospital in London and received her Membership of the Royal College of General Practitioners in the UK in 1984. She holds graduate diplomas and certifications in obstetrics and gynecology, and child health, as well as anesthesia.
Before arriving in Cayman Islands, Dr Robertson worked in Australia where she developed an interest in scuba which led her to becoming involved with hyperbaric medicine. She is currently medical advisor to the Cayman Hyperbaric services. She has an interest in new pharmacological developments and is chair of the HSA drugs committee. She joined Cayman Clinic in 2006.
Dr Robertson has been in practice for 35 years, with 15 years in charge of the emergency room at Cayman Islands Hospital in George Town. She has extensive experience in acute and chronic illnesses and a special interest in the extended doctor/patient relationship. She is medical advisor to Cayman Hyperbaric Services and is an active scuba diver.
In 2015 Dr. Fiona Robertson was also recognized as one of Cayman's National Health Heroes.
Dr. Heidi Fahy
MBBS DRCOG DFFP MRCGP PGCERT ED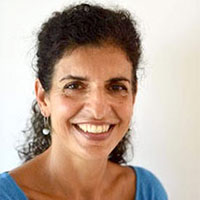 Dr. Fahy qualified in medicine at Middlesex Hospital/UCL Medical School in London in 1986 with Merit in Medicine, and moved into Family Medicine in 1987.
Dr. Fahy completed her Diploma in Family Planning, Obstetrics and Gynaecology in 1988, with re-certification in 2011, and completed her General Practitioner Training in 1990. She acquired Membership of the Royal College of General Practice with distinction in 1992.
Dr. Fahy combined her clinical work with an educational role, qualifying as a GP teacher/trainer in 2001, and obtained a Post-Graduate Certificate in Education and Leadership from Kent University in 2015. She has also held the posts of GP Tutor and GP Specialty Training Supervisor at Kent, Surrey and Sussex Deanery since 2006.
In the latter years she became involved in commissioning healthcare and was a Governing Body Executive and Chair at ESCCG, until joining Cayman Clinic in 2018.
As part of her educational role, for many years Dr. Fahy was a senior medical appraiser for recertification and revalidation of GPs in the Surrey area of the U.K. In her role as an educator she set up educational websites and ran district wide education for doctors, endeavouring to encourage learning from each other through sharing their experiences, as well as case-based discussions. Her mantra has always been about being patient centred and joint decision-making.
Dr. Fahy is a generalist and will happily attend to any issues she is presented with. She has special interest in women and children's health, family planning, and fitting of IUD and sub-dermal contraceptive devices. She has many years of experience in minor surgery, and is passionate about recognising mental health wellness as an important partner in overall physical wellbeing.
She describes herself as an "advocate of holistic practice, offering continuing, and comprehensive whole-person centred healthcare to individuals and their families."
In her spare time, she is a regular fund raiser for a variety of charities, including more recent challenge of training for and running half-marathons.
Dr. Melissa Mascaro
MD CAQSM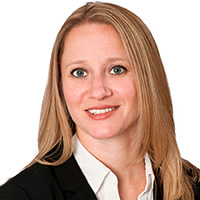 Dr Melissa Mascaro joined Cayman Clinic in 2016 after completing her fellowship focused on specialty training in primary care sports medicine at the University of Connecticut. She completed her undergraduate degree at St Matthew's University Medical School in the Cayman Islands in 2008.
As a former US National Collegiate Athletic Association Division 1 gymnast, Dr Mascaro understands the importance of injury prevention as well as rehabilitation. She uses safe, non-operative techniques and treatments for musculoskeletal injuries, and coordinates care with trainers, coaches and other medical specialists to get patients back in the game as soon as possible.
Dr Mascaro is a consultant physician for USA gymnastics and boxing, as well as team physician for Division I University programs. She has experience with professional and recreational athletes in a variety of sports. She is also a certified hyperbaric physician.
Dr Mascaro has a strong interest in the female athlete. She is working on ongoing research into elite concussion management and has recently published in this area.
Dr. Alfred Choy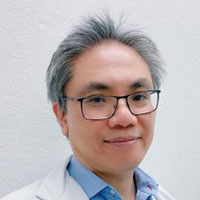 Dr. Alfred Choy is an experienced UK trained gastrointestinal & bariatric surgeon with over 30 years experience.
He received undergraduate training at Trinity College Cambridge & postgraduate training in Cambridge, London & Liverpool.
He was appointed a consultant at Peterborough & Stamford NHS Foundation Trust (Cambridgeshire, UK) in 1998 and was the Clinical Director for Surgery of the North West Anglia NHS Foundation Trust before coming to the Cayman Islands in 2016.
Dr. Choy performs general and weight loss surgeries as well as gastroscopy & colonoscopy. He is experienced in laparoscopic (key hole) surgeries for abdominal and gastrointestinal tract surgery.
He is a Fellow of the Royal College of Surgeons of England and the Association of Upper GI Surgeons of Great Britain & Ireland.
Dr. Choy is also a member of the British Obesity & Metabolic Surgical Society (BOMMS) & the International Federation for Surgery of Obesity and Metabolic Disorders (IFSO).
Nina Baxa
RDMS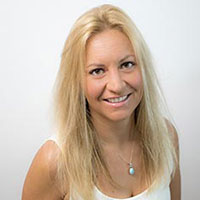 Nina is an established, fully qualified, registered diagnostic medical sonographer. She is Cayman Clinic's in-house sonographer and has extensive experience in medical imaging in South Africa, Britain, and the Cayman Islands.
Nina holds two university degrees in medical diagnostic imaging, is a qualified emergency first responder, and has practiced as a multi-skilled sonographer in a variety of areas.
She has partnered with independent American board-certified radiologists from a Joint Commission International-approved facility, which provides radiologist-generated reports for each diagnostic ultrasound study.
In her spare time, Nina is an avid diver and underwater photographer.

Health Heroes
Cayman Clinic's doctors are a valued part of the Cayman Islands community, providing essential healthcare for their patients as well as giving their time and skills to help the general public. In 2015, Dr Hobday, Dr Hetley (retired), Dr Osterloh and Dr Robertson were honoured on National Heroes Day for their outstanding contributions to healthcare in the Cayman Islands.
Cayman Clinic is the only practice on the island to have all their doctors honored in this way.
Yvonne Richter
Accounts / Clinic Manager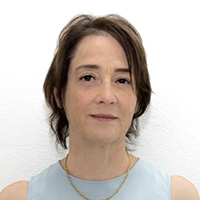 Mrs Yvonne Richter is our accounts and billing manager. She has 27 years of experience in medical finance, 20 of them in the Cayman Islands. Originally from South Africa, she has also worked in Health care finance in Canada and USA.
The complexity of medical billing and insurance has increased exponentially in the last 6 years that she has been at Cayman Clinic. The clinic and our patients are fortunate to have her expertise and dedication to this area of our practice.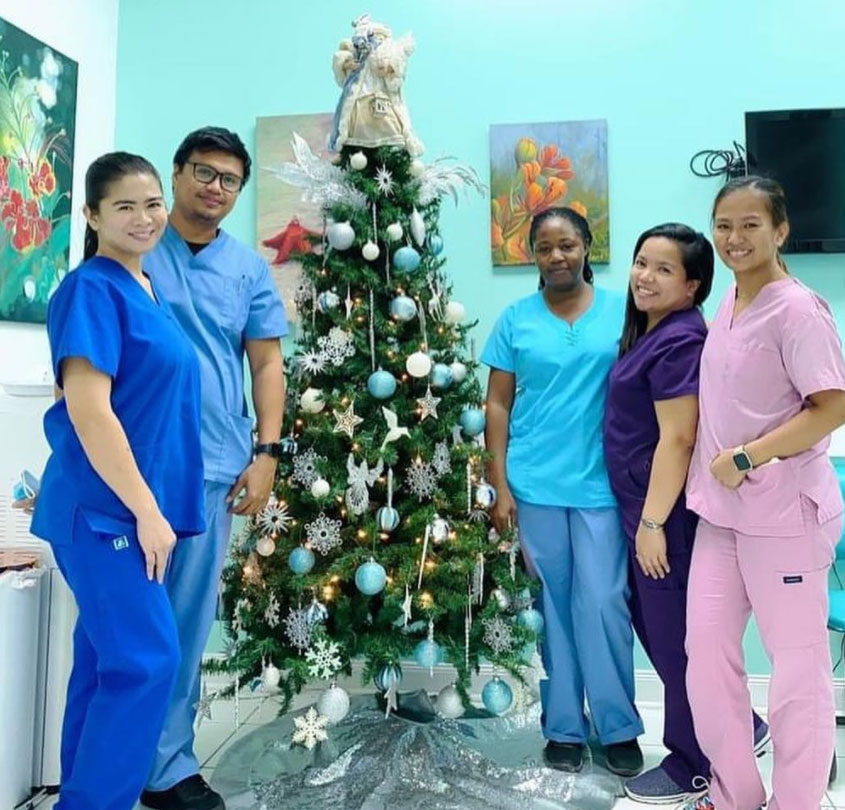 Cayman Clinic Nurses
They are first to triage and arrange for patients to have their appointment with the Dr.
They arrange injections, IV's , ECG's, dressings, blood, and urine tests.
They organise prescription refills, results of tests, and phone advice.
Their compassion and professionalism and teamwork makes us so very proud of them.
Joyce Bumalang
Senior Nurse RN & Clinical Coordinator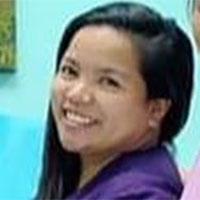 Louise Vidad
Senior Nurse RN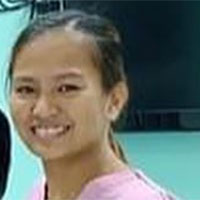 Loren Gonzales
Nurse RN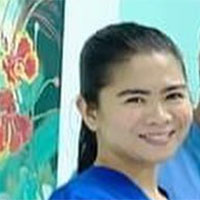 JP Augustin
Nurse RN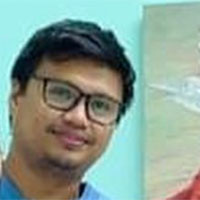 Debbie Castro
Nurse RN / Receptionist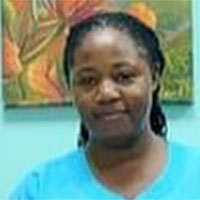 Donneth Thompson
Insurance Clerk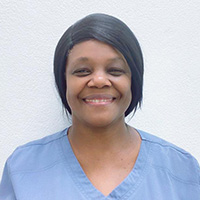 Donneth Thompson has been working as a receptionist and medical insurance clerk for 15 years the last 8 at Cayman Clinic. She verifies benefits with insurance and arranges approval for procedures or tests with insurance.
She also answers our phone as quickly as she can and makes sure our waiting room is kept informed of delays as well as making sure the Dr's try to keep to schedule all with a smile!
Christa Robinson
Hygiene Officer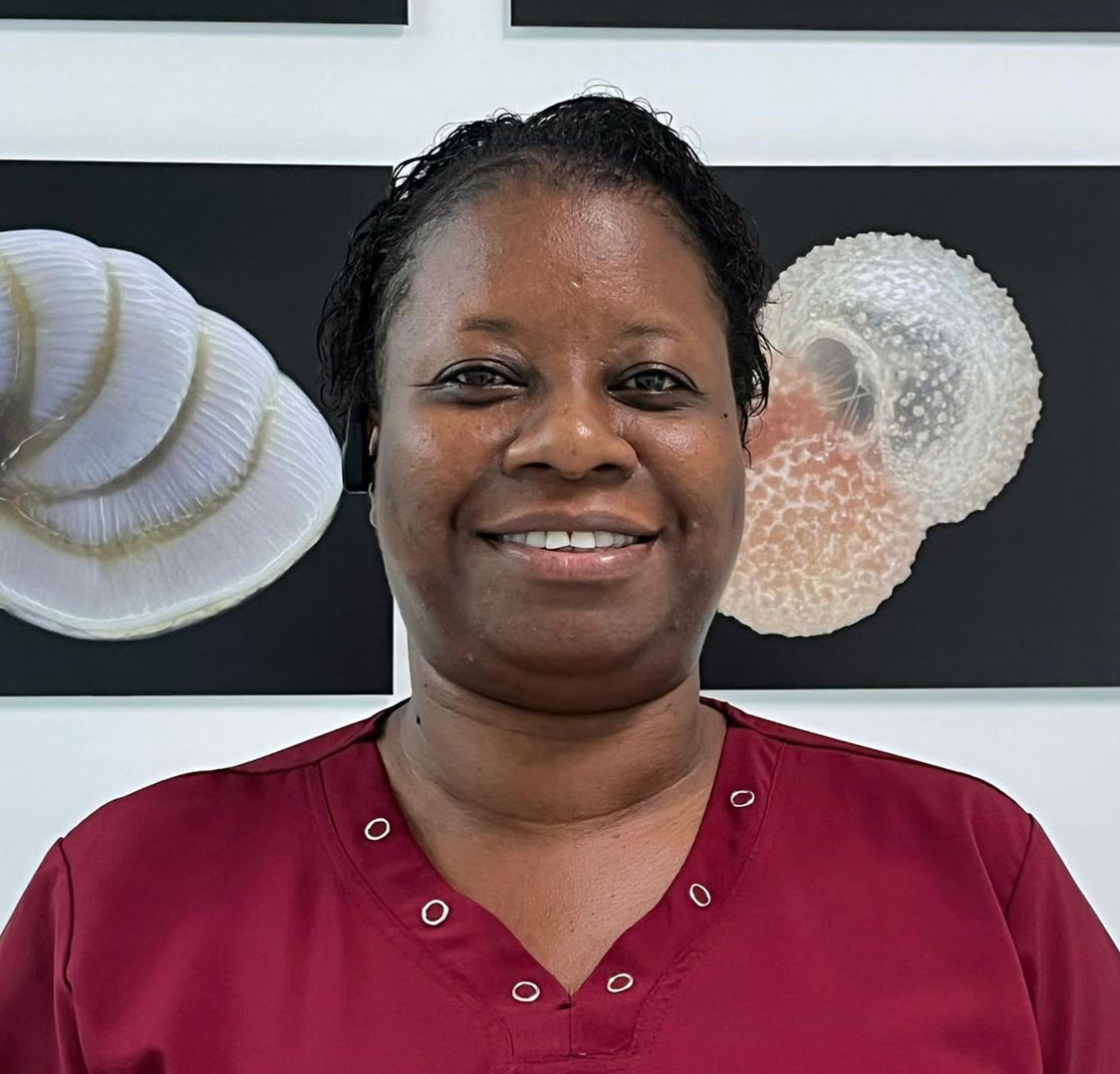 Hailing from Jamaica, Christa is cheerful, warm & friendly. She keeps our clinic super clean and is always ready to assist in any way she can.